Project Partners

H2 Learning is a professional services organisation, providing a range of services in the area of ICT and education. We have extensive knowledge of the education sector, specifically in the use of information communication technology (ICT) to enhance teaching, learning & assessment in formal education. H2 Learning has developed an expertise in multi-disciplinary project management over the past ten years as a result of working on a range of EU, government and private sector projects.
The organisation was founded in 2002 by the principal consultants, Michael Hallissy and John Hurley. H2 Learning's core business is education consultancy and the principal consultants have extensive experience in the education sector as teachers, national ICT advisors, teacher educators, policy creators and consultants. In addition to the core team H2 Learning has an ever-expanding network of associates who join the H2 Learning team on a project-by-project basis. The team consists of academics, subject matter experts, content developers, evaluators, project managers and web designers.
H2 Learning has implemented a wide range of innovative ICT showcase projects across a range of settings over the past ten years and all have been underpinned by quality CPD for teachers. H2 Learning believe CPD is essential in order to achieve meaningful ICT integration.
H2 Learning have delivered the Future Creators programme in Ireland for the past four years. Future Creators programme gives young people an opportunity to develop digital media skills while exploring their creative potential. The role of H2 Learning has been to design and develop the curriculum, organise and manage the recruitment campaign and deliver the after school programme. H2 Learning promote the programme and showcase the participants achievements at the end of each year.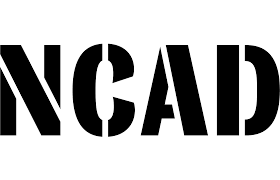 The National College of Art and Design is the leading centre of art and design education in Ireland. It offers the largest range of art and design degrees in the state at undergraduate and postgraduate level. NCAD is a Recognised College of University College Dublin, under the NUI. The College has 1,000 full time students and a further six hundred students who are taking evening courses. The College has four faculties: Design, Education, Fine Art and Visual Culture.
The Education Faculty provides BA and PDE programmes in Initial Teacher Education (ITE), in Continuing Professional Development for primary and post-primary teachers, including two taught Masters Programmes, and MLitt and PhD Research programmes, The Faculty is also engaged in a number of collaborative Research and Development programmes at local, national and international levels. A new ITE programme in Design and Technology Education has recently been developed with specific reference to the enhancement of design education in Irish schools.
NCAD Education work extends beyond formal schooling into the domain of further, adult and community education. The Faculty provides an innovative MA in Socially Engaged Art and has extensive engagements with groups and individuals working in non-formal education settings – youth workers, prison educators, early childhood educators and other professionals. NCAD has developed a particularly innovative Access programme linking younger learners with the college and providing pathways of engagement for them as they consider future options.
Along with partners H2 and Digital Hub, NCAD has developed the Future Creators programme as a high-quality digital media-based education programme for young adolescent boys and girls. Future Creators is a key component in the college's commitment to provide structured pathways of development for young learners.

MFG Baden-Württemberg mbH, Public Innovation Agency for IT and Media. MFG is a public innovation agency for ICT and Media. Its shareholders are the State of Baden-Württemberg and SWR Media Services GmbH. MFG hosts a variety of clusters and networks, delivers targeted services in the field of innovation management, technology transfer and regional development/marketing. MFG has been successfully promoting digital literacy and eSkills within the region and as part of European initiatives. It has specific expertise in fostering innovation as well as promoting entrepreneurship in the creative industries. With regard to this MFG always works in cooperation with regional and international institutions from the field of training and education as well as from the public and private sector.
MFG has longstanding experience in designing and managing international projects, both as project partner and as project lead. The service portfolio encompasses a wide range of activities, including administrative tasks and network coordination, event management and training as well as dissemination and consulting activities. MFG manages the network Baden-Württemberg: Connected e.V. (bwcon) – one of the most successful European technology networks, which connects more than 460 companies and research institutes. Furthermore, MFG designs, organises professional seminars, conferences, events and fairs in the field of IT and Creative Industries.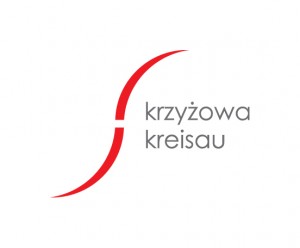 Krzyzowa Foundation has 25 years of experience in youth and adult education and international partnership projects. Foundation consists on the International Youth Meeting Centre and Teacher Training Centre which implement various projects, including artistic, educational, civic and sports and training for the youth, teachers and youth leaders. The Foundation work closely with the local community being a meeting and dialogue place, and implementing the principle of empowerment – in close cooperation with target groups in developing projects and managing the needs, ideas and grassroots initiatives.The Foundation specializes in the implementation of partnership projects, cross-sectoral and transnational.
Krzyzowa Foundation has extensive experience in building transnational partnerships, intercultural projects and cross-in crosslinking institutions, conducting needs assessment, conducting evaluation studies, education, working closely with the local community and coordinating youth initiatives projects. In the last three years Foundation has completed more than 6 international art therapy projects, 10 inclusive projects, 24 art projects and more than 300 youth exchanges. Descriptions of most of our projects are available on www.krzyzowa.org.pl. Number of projects demonstrates that the Foundation's staff have years of experience and 'know-how'.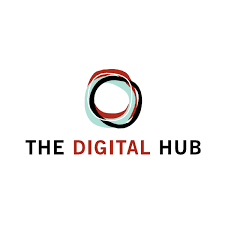 The Digital Hub is a cluster of digital content and technology enterprises, located on a campus at the heart of the inner-city Liberties area of Dublin. The Digital Hub Development Agency (DHDA) is the state agency that manages The Digital Hub. The Digital Hub is an international centre of excellence for growing digital enterprises. The Digital Hub campus currently has eight buildings, which are home to over 75 scaling digital companies, including Athena Media, PixelSoup, Sonru, and the EMEA headquarters of major global companies like eMaint, Eventbrite and Etsy. The campus is also home to industry organisations, such as the Irish Internet Association, the National Digital Research Centre (NDRC) and Silicon Republic.
A government initiative, The Digital Hub is also committed to play a part in the broader regeneration of the Liberties and the broader Dublin 8 district through a programme of special projects focused on digital learning and training. DHDA has engaged and partnered with a number of digital learning companies and NGOs (particularly focused on youth and digital skills training) located or previously located on campus to develop and deliver those digital training programmes, many of them aimed at increasing the employability of the population of one of the most disadvantaged areas of Dublin.
Since its establishment in 2003, DHDA has run a number of digital learning and training programme to fulfil its urban regeneration remit through community engagement. One of its flagship digital learning programmes for the past three years – and going into its fourth year – is called Future Creators: an afterschool programme run in collaboration with the National College of Art and Design (NCAD) to encourage local youth to take on further studies or employment in digital media. This year, the programme is increasingly geared toward providing mentoring and exposure to industry. Future Creators is the digital literacy programme that has inspired the development of the proposed project.