The kick-off project meeting was held at The Digital Hub's learning studio in Dublin, Ireland on Tuesday, 10th March, when representatives from The Digital Hub, H2 Learning, Krzyzowa Foundation (Poland) and MFG Baden-Württemberg (Germany), met to discuss the methodology for the project, project intellectual outcomes and dissemination activities. 
The Polish and German partners also had an opportunity to learn more about the Future Creators programme which had inspired the Digital Skills Pathways for Youth across Europe project.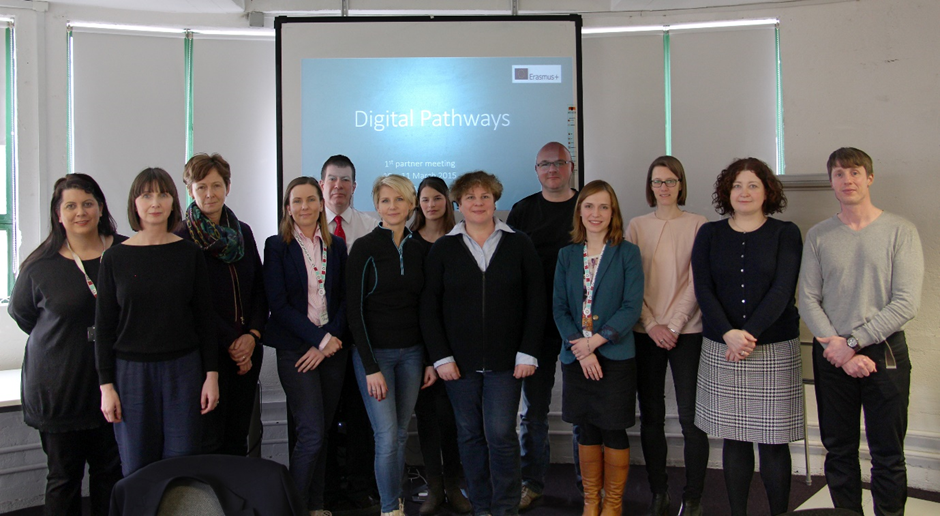 Next project meeting has been scheduled for September in Germany.